Medical marketing is a field that is constantly evolving. To stay ahead of the competition, you need to be aware of the latest trends and developments in the industry. In this article, we will discuss the fundamentals of medical marketing and how you can use them to grow your business. We will cover topics such as professional referral marketing, digital marketing, branding, internal marketing, external marketing, and public relations. So whether you are a new business just starting or an established company looking to expand your reach, this guide has something for you!
Digital Medical Marketing
Digital marketing is one of the most important tools at your disposal and can be used to reach a wide audience quickly and easily. It involves using online platforms such as websites, social media, and email to promote your business.
Additionally, digital marketing is a great way to connect with people who may be interested in what you have to offer but are not yet. There are many different ways to use digital marketing to your advantage. For example:
Use it to create awareness about your memberships and events
Drive traffic to your website and generate leads
Build relationships with potential and existing customers.
Branding
Branding is an important part of any professional medical association. A well-branded business will be seen as credible and professional, which can help to build trust and loyalty. This can be especially beneficial when it comes to attracting new members and building a community.
It is essential to have a strong and consistent brand if you want to make a good impression on potential members. A well-branded business will be seen as credible and professional, which can help to build trust and loyalty.
Public Relations
Public relations can be a powerful and positive force in the healthcare world. Public relations starts with getting great contacts/opinion leaders to hear about what is happening in association and at your events, then convene these types of opinion leaders so that they work together for healthcare interests and these types of referrals will generate more leads, all without paying anything remotely close to expenses like salary costs alone (which would likely need additional funding).
With such high expectations with professionals in these fields, specialists will come to your society seeking knowledge and relationship with these types of leaders.
Email is still a viable healthcare marketing strategy
Use email marketing to create touchpoints with patients and share new events, webinars, or blog posts. Share the latest news about your medical practice through newsletters that will be sent out monthly so you can keep in front mind potential clients.
A newsletter will help you share monthly content about your medical practice and keep your practice in front of the mind of patients. Another powerful way to leverage email as part of your medical marketing strategy is by creating nurture sequences for your lead generation campaigns.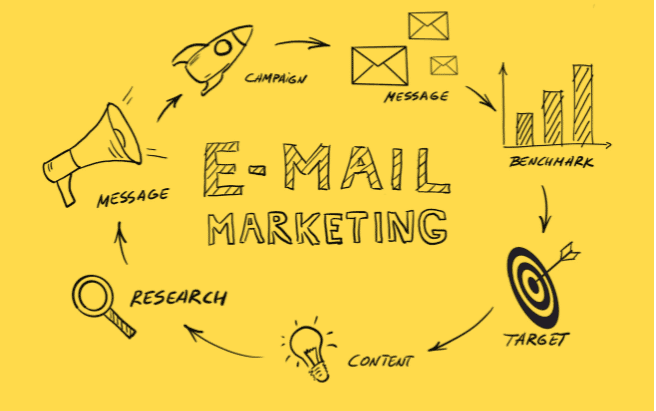 Offer free membership trials
Professional congress organizers and medical societies are always looking for new ways to engage and attract members. In recent years, many professional medical societies have started offering free membership trials. This can be a great way to engage potential members and convince them of the benefits of joining your society. Here are some of the main benefits of free membership trials:
1. Increased Engagement –
When people have the chance to try out your society for free, they're more likely to stay engaged with it.
2. Greater Visibility –
Trials give potential members a chance to see all that your society has to offer, which can result in greater visibility for your organization.
3. Increased Membership –
Offering a free trial is an excellent way to attract new members and grow your organization.
4. Better Value –
By giving people the opportunity to access the content your society creates you are providing value that people will appreciate and even return.
Generate leads with Google Ads and Social Ads
The digital advertising space is highly competitive but essential for driving leads and generating new patients for high revenue procedures. There are many platforms in the digital world, such as Google Ads or Facebook ads that help you reach your audience with specific targeting options so they see advertisements about what interests them most which could lead to becoming customers down the road.
Conclusion
It is important for medical associations to have a strong digital marketing presence in order to connect with potential and current members. Associations should also consider their branding and public relations strategies in order to best reach their target audience. Additionally, it is important for medical associations to identify and engage key opinion leaders who can help spread the word about their work. By following these fundamentals, medical associations can create an effective online presence that connects with members and helps further their mission.